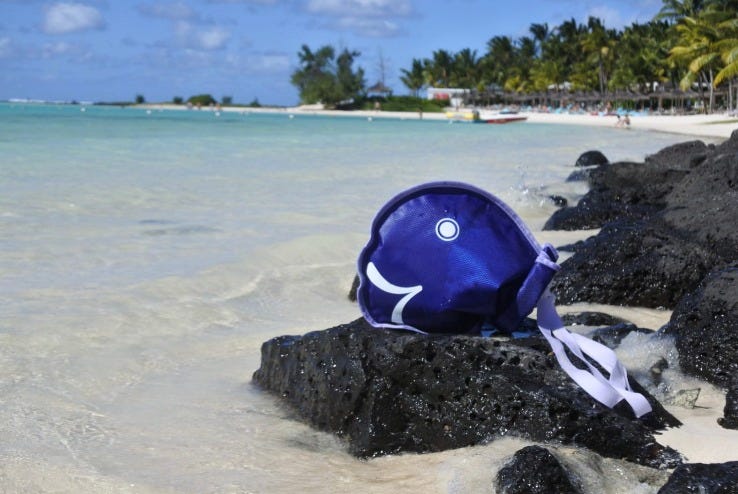 What is a Wickelfisch?

For those who like to leave the shore and swim, go on a stand-up paddle excursion, canoe or boat there is always the fear of getting your clothes, your phone or your handbag wet.
Among all the choices you have, the last one is to leave your belongings on the beach unattended
But thanks to the amazing Wickelfisch 100% waterproof bags, you have another best choice

Easy to handle, designed in bright colors in order for you to be seen from afar, they will contain all that you need to bring with you in the water or during any water activity.
Once inflated with air while closing it, it can be a great pillow for the beach or help you float while swimming.
Be it to paddle, sail, bike, to walk on the beach, there always will be a Wickelfisch bag for your needs.


Wickelfisch waterproof bags are made out of ripstop nylon that we make waterproof. Just put your stuff, your phone, your wallet, your keys in, then roll 7 times the opening on itself and in one click, the Wickelfisch bags are completely closed. Air does not come out and water does not enter. Well inflated and not too heavy, they will float with you whether you take them on your shoulder or around your waist when you go in the water or for your nautical activities. The Wickelfisch takes place on board and looks great around the mast of your sailboat, under the dinghy bench, in the tender or on the paddle. And if you can't use your tender, put your stuff in your waterproof Wickelfisch bag and swim to the shore, get dressed and voila! We offer them in 2 sizes and numerous colors.
Content from Youtube can't be displayed due to your current cookie settings. To show this content, please click "Consent & Show" to confirm that necessary data will be transferred to Youtube to enable this service. Further information can be found in our Privacy Policy. Changed your mind? You can revoke your consent at any time via your cookie settings.
Consent & Show